WHETHER YOU'RE MOUNTING YOUR TV ON THE WALL TO SAVE SPACE OR YOU PREFER THE LOOK OF IT, WE ARE HERE TO DO IT SAFELY AND SECURELY
TVs are getting bigger but living rooms aren't. Sometimes wall mounting is the only option if you don't have space for a hefty media unit.
The decrease in the cost of producing TVs 55 inches and larger means manufacturers now prefer them over smaller TVs. The ranges from LG, Panasonic, Samsung and Sony are dominated by big TVs.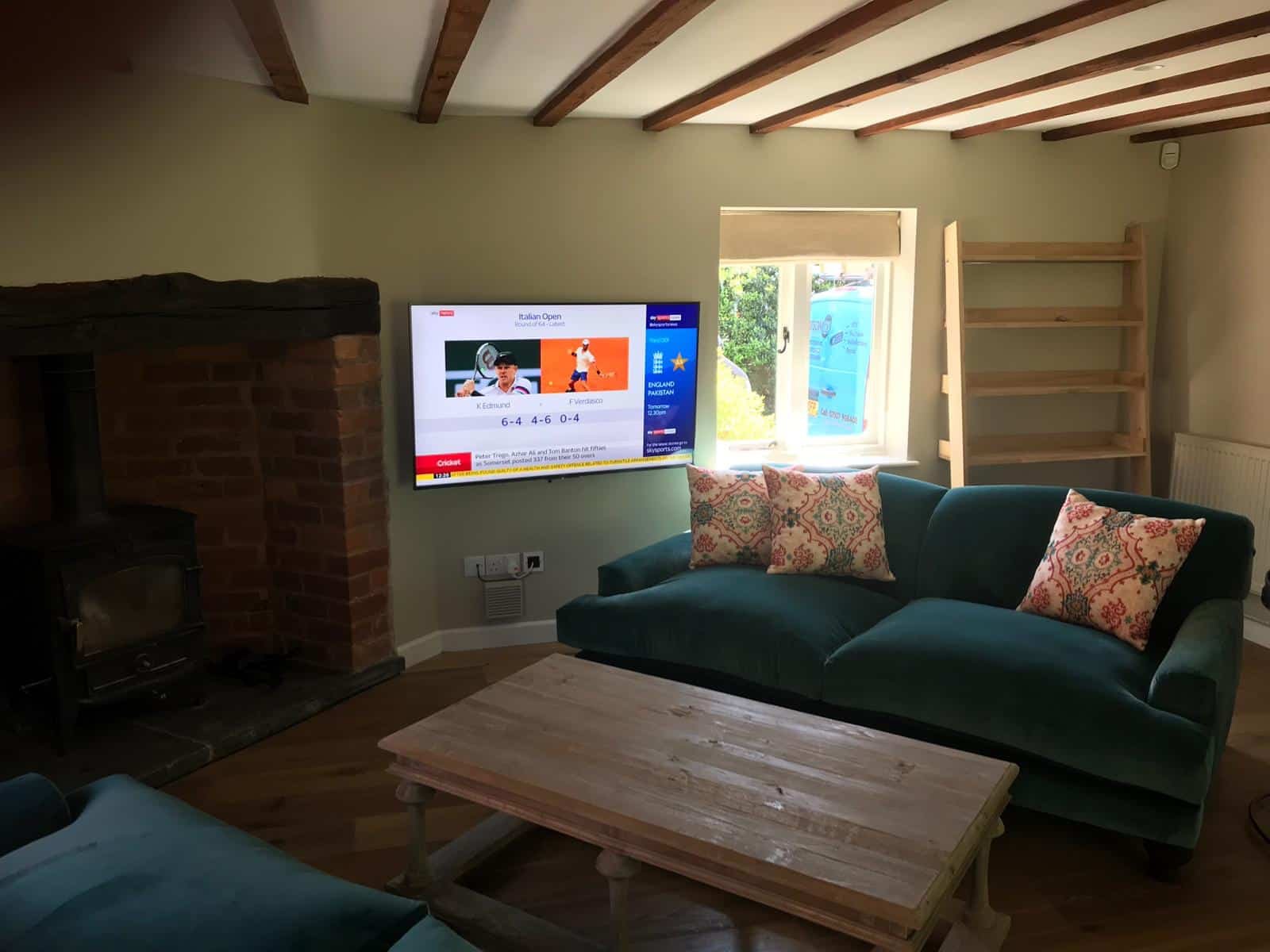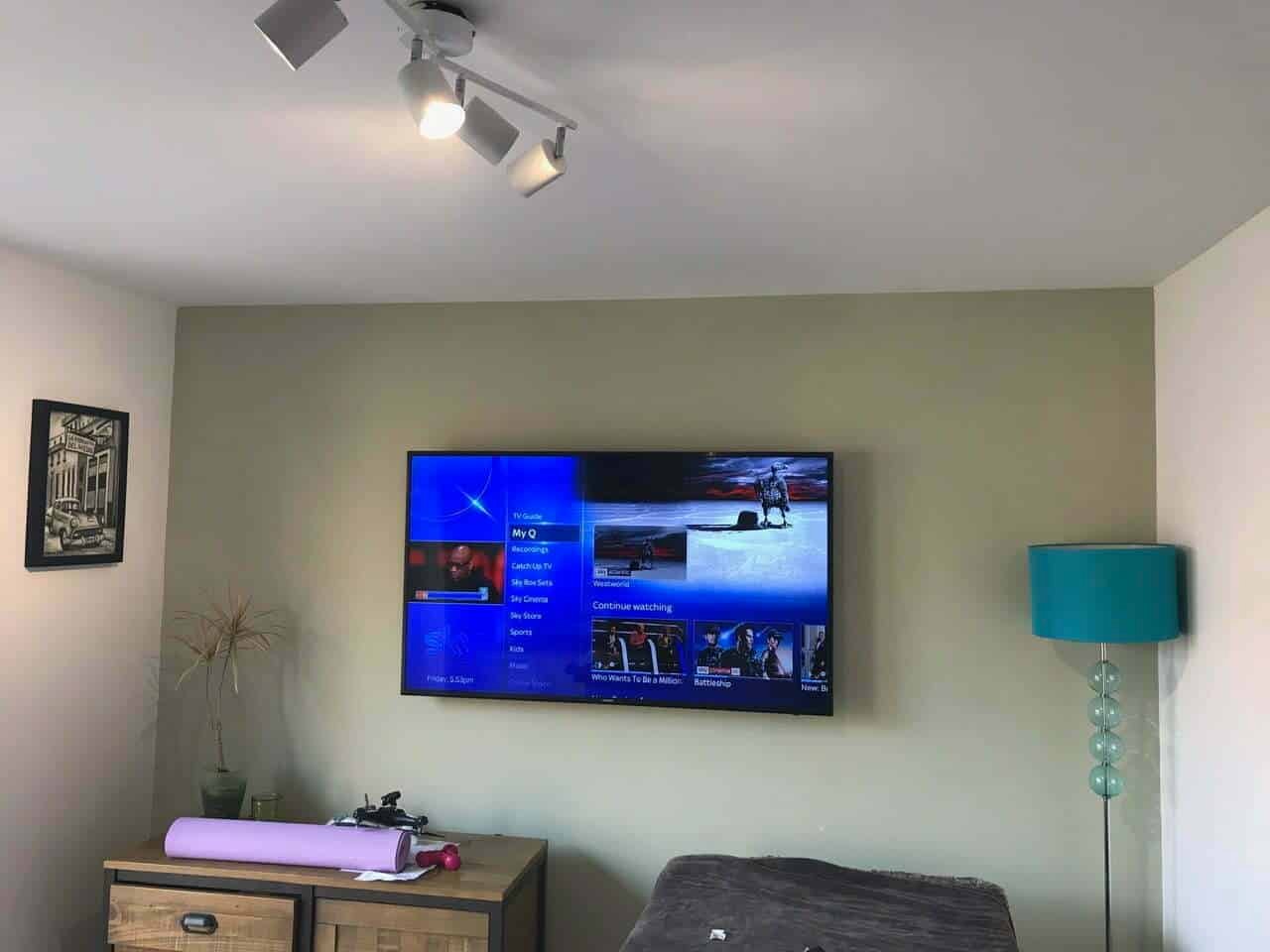 Fixed The most basic mounts fix your TV flush to wall. Once it's mounted you won't be able to move the TV at all.
Tilt These mounts let you angle the screen a few degrees up or down. This is useful if the TV is going to be high on the wall and you want to angle the screen down towards the viewer.
Full motion These mounts usually have a moveable arm that allows the TV to extend out from the wall and be angled towards the viewer. It's handy if you need to put the mount in a corner where the TV wouldn't be able to sit flush or you just want to have more flexibility in how you arrange your living room.
The last thing you want after you've gone to all the effort of mounting your TV on the wall is to have unsightly cables dangling down below it. There are a few options for hiding them and which you choose depends on personal preference, how many cables you have to hide and what wall you're mounting your TV onto.