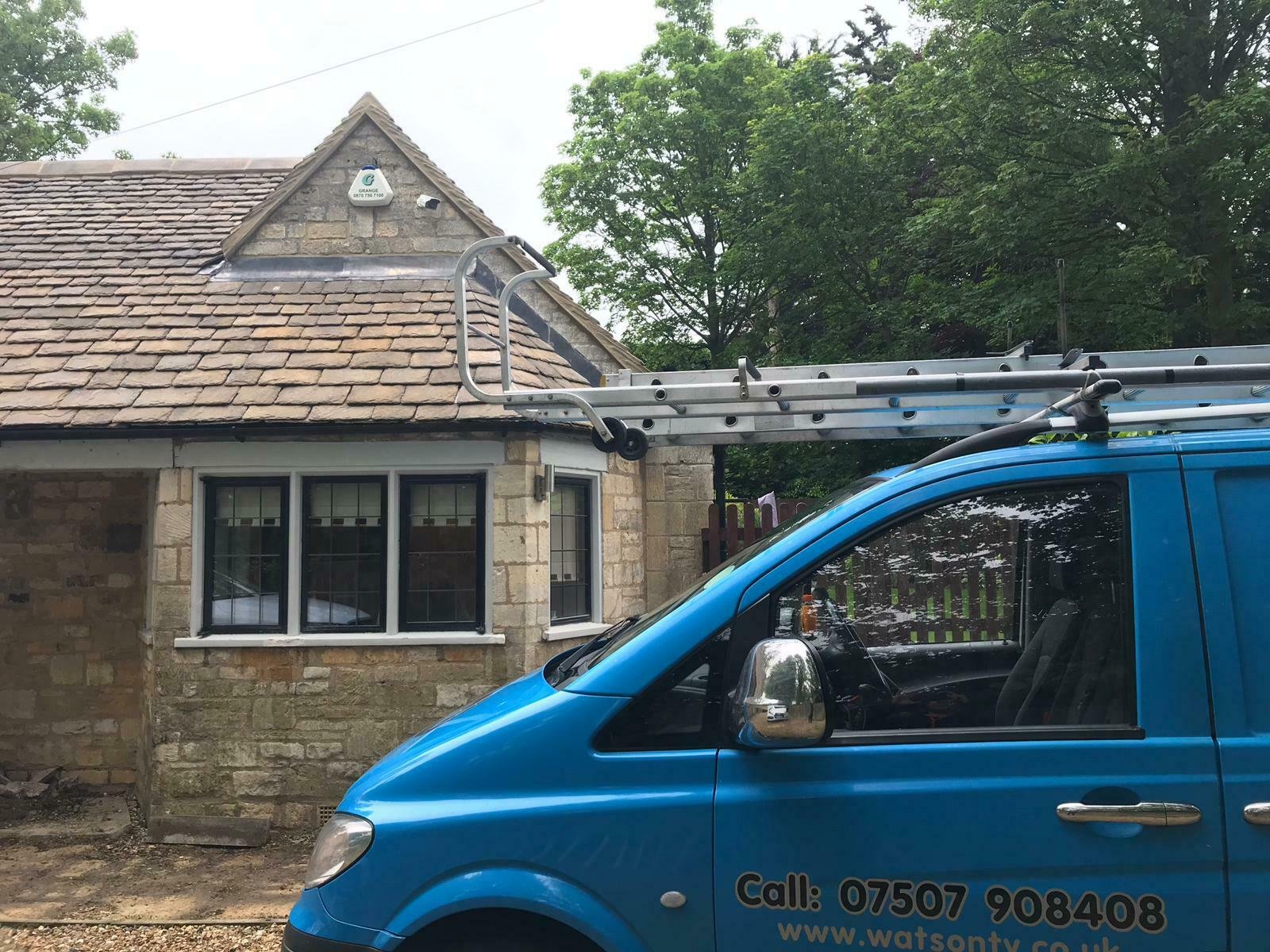 Is there a Worcester CCTV Installation Service?
CCTV systems allow you to keep an eye on your home or commercial properties using video cameras installed both outside and inside. You are legally allowed to have a CCTV system on your property, even if those cameras are aimed out towards the street. However, you do not have the right to record anyone else without consent in areas with reasonable expectation of privacy. CCTV is an effective and valuable tool for crime prevention, securing your home and business, and providing you with peace of mind. Many people have turned to the use of a system that allows them to monitor their home at all times. Having a CCTV installation which is discreet yet effective at deterring unwanted guests is now available for your home, not just commercial properties. You can receive a quote and advice in Worcester on various systems and services to protect your home. Watson TV excels when it comes to CCTV, professional installers and additional services tailored to your needs. They can install CCTV along with an alarm in a flash, making the job look easy.
Our cost-effective systems at Watson TV are customised to each specific property and the demands of the customer. Having a CCTV installation has never been easier! We provide Worcester CCTV installation services with professionalism and honesty. We listen carefully to each customer to ensure they get exactly what they ask for in regards to CCTV system installations. We can do everything from servicing to full system installations using the latest test and signal monitoring equipment. We guarantee a quick and friendly service that is sure to meet your expectations. Along with CCTV, Waton TV can provide additional services such as satellite and aerial installation and repairs.  
Can I get a free CCTV quote for CCTV installation?
When looking to purchase CCTV cameras, knowing which CCTV system works best for your property can save you a great deal in the long run. Using the right CCTV cameras in the right location will help to reduce the number of cameras required to cover all corners of your property. A qualified CCTV installer will come to your home or commercial property to perform an evaluation and inspection. They will then provide a free quote and discuss options with you. There are a variety of choices when it comes to CCTV and security systems. Since property sizes and locations vary, it's always best to have a professional CCTV installation. Systems can be tailored to your needs with CCTV both inside and outside your property,
You can request a free CCTV quote in Worcestershire with Watson TV by phone if you would like to call or you can complete our free quote form on our website. We provide a complete CCTV installation with cameras, CCTV installers and additional support to get you up and running. You are guaranteed security with our cutting-edge wireless CCTV security system, which is both dependable and attractive. With totally wireless sensors and alerts controlled by an intelligent security center hub, the system is exceedingly simple to use and maintain. In the event of a power outage, one hub can support up to 100 devices at once, with a backup battery life of up to 10 hours. You'll never be disconnected with this system because it's all connected to your smartphone. You can also connect your security cameras to the app, giving you complete security and peace of mind in one spot. Having CCTV and security systems gives you both the peace of mind and a deterring factor for potential thieves.
What can I get in the way of home CCTV?
Unless your house is listed (in which case you'll need listed building consent) or you rent it, you normally don't need permission to install CCTV (when you should gain permission from the building owner). If you live alone and are concerned about your safety, you can get a CCTV camera installation along with an alarm outside your home for further security. Installing a camera outside your home and viewing the recordings from the inside allows you to identify visitors or strangers that enter your compound. As a precaution, this will assist you in determining whether they are a potential threat or not, allowing you to stay secure.
You will no longer have to worry about break-ins or burglaries while you are gone if you have home CCTV installed. Because whatever happens, it will be captured on your surveillance cameras. As a result, these cameras allow you to relax and enjoy yourself when on vacation or on business. Some CCTV systems have extra features that allow you to monitor activity in your home while you are away using your mobile phone. These cameras are linked to your phones via a single app that provides you with real-time updates from where they are installed while you are away. A system installation of CCTV can help you monitor activities in your home and relieve stress, it cannot completely prevent crimes such as break-ins and burglaries. It may, however, be able to assist in its reduction. If a potential thief notices that your home is well-protected, with CCTV cameras installed in every nook and cranny, he may be deterred from committing whatever crime he had planned.
What are the best alarms to install on my property?
According to studies, installing a CCTV system minimizes the likelihood of a crime occurring on the premises. In fact, over 60% of convicted burglars claimed they would avoid targeting homes with CCTV and security systems. With new technology breakthroughs, having a CCTV system that's connected with your burglar alarms now notifies you via a common app or even alerts the local police station about the break-in. You can now ensure your home and belongings are safe if you request a quote from Watson TV. Providing you with the best Worcester CCTV installers, we ensure you get what you ask for, providing advice and guidance as they install the perfect CCTV system for your home.
Each property is different and it's advised to hire a professional fitter or installation service when it comes to installing a CCTV system. With wiring, and drilling, a professional will ensure a CCTV installation is completed efficiently and quickly without making a mess. Various systems will require the knowledge of an electrician when placing and installing the CCTV system. CCTV installation must be taken seriously to ensure it protects your property the way the system is designed to. With a professional company such as Watson TV, you can guarantee the CCTV and additional services provided will be of a high standard. Using the latest technology and CCTV systems, their professional installers can provide a range of services to protect your property.